Early Modern English Books
There are 37 Shakespeare titles at the Bodmer Library
including several first editions of quarto playbooks
and a First Folio.
The group of 'Early Modern English Books' includes all the books at the Fondation Bodmer printed in England, Scotland, Ireland, Wales and British America, and English books printed elsewhere, between the 1470s and 1700. The rationale for inclusion in or exclusion from the present catalogue are strictly those applied by two standard reference works known as STC and Wing. Based on these criteria, there are 174 early modern English books at the Bodmer, the earliest being a copy of Chaucer's Canterbury Tales printed by William Caxton, England's first printer, around 1483.
The most popular early modern English author at the Bodmer Library is, of course, William Shakespeare. Today, there are 37 Shakespeare titles in the collection, including several first editions of quarto playbooks and a First Folio which contains Shakespeare's collected dramatic works. The Library also holds a rich collection of Restoration adaptations of Shakespeare plays, and indeed works by Shakespeare's most well-known fellow authors of the sixteenth and seventeenth centuries, including Edmund Spenser, Ben Jonson, George Chapman, John Donne, and John Milton.
In addition to these literary highlights, the Bodmer's treasures include a range of greatly influential books from the spheres of religion, the natural sciences, mathematics and philosophy. Amongst these are Henry VIII's Great Bible (1539), Isaac Newton's Principia Mathematica (1687), John Napier's Logarithms (1614), and Sir Francis Bacon's Advancement of Learning (1605). All of these books demonstrate Martin Bodmer's commitment to acquiring outstanding editions of historically and culturally important works.
Lukas Erne & Devani Singh
Université de Genève
Shakespeare in Geneva
Early Modern English Books
at the Martin Bodmer Foundation
Le fonds Early Modern English Books de la Collection Martin Bodmer comprend 174 titres, principalement imprimés en Angleterre, en Écosse, en Irlande, au Pays de Galles et en Amérique britannique, qui datent de la fin du XVe siècle. Parmi eux, un ensemble est particulièrement remarquable : la Bibliotheca Bodmeriana possède en effet la plus grande collection d'éditions originales de Shakespeare hors du monde anglophone. Lire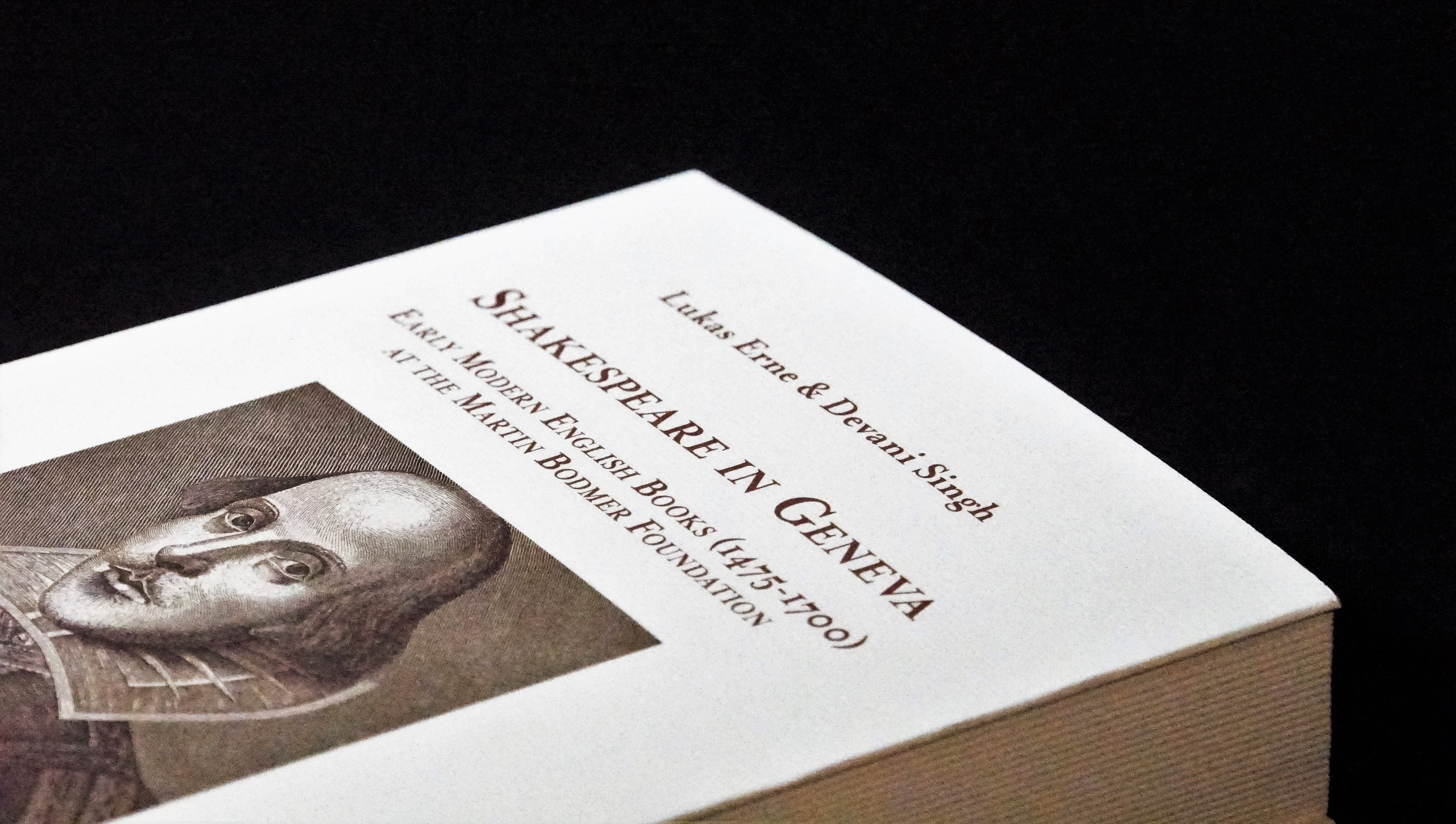 Type
Language
Period
Specific time interval